PURSUING DENTAL EXCELLENCE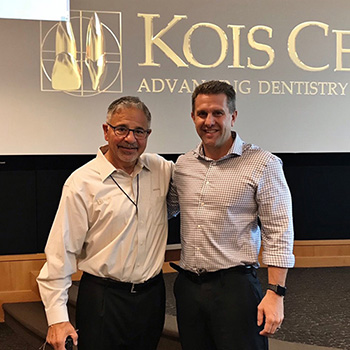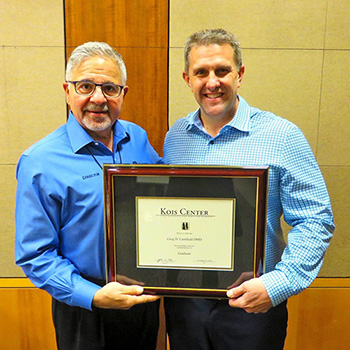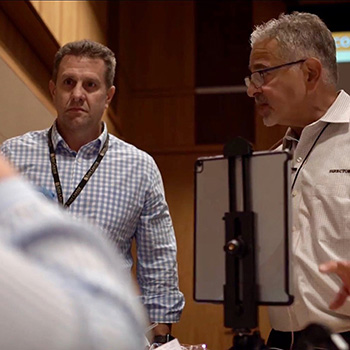 WHAT IS THE KOIS CENTER?
In 2020 I completed one of the most rewarding educational journey of my dental career. I'd like to share with you a little bit about The Kois Center and why it is such a special place.
The Kois Center is located in Seattle, Washington on the shore of Lake Union. Is is a state of the art teaching center that incorporates the latest technology to maximize the comprehensive nine course curriculum design by Dr. John Kois. But the Kois Center is more than a classroom. It is part of an educational network populated by dentist who have made a commitment to a rigorous program of continuing education.
After completing the 222 hours of didactic and hands on course-work, graduates can return annually to attend Symposium, which includes a review of th prior years published dental science, speakers who are pioneers in their field and the inspiration of like-minded colleagues.
PROOF IS IN THE PUDDING (or EVIDENCE)
As a patient of a Kois-trained dentist, recommendations made to improve our dental health often use evidence-based dentistry. When dentist base there practice on evidence, they are using the latest most reliable research to make decisions and recommendations for you.
All protocols for treatment that dentists learn at The Kois Center are grounded in published science, and Kois Center Graduates are proficient in understanding the dental literature. Course content is continuously updated to teach only the most recent science.
WHAT IS YOUR RISK PROFILE?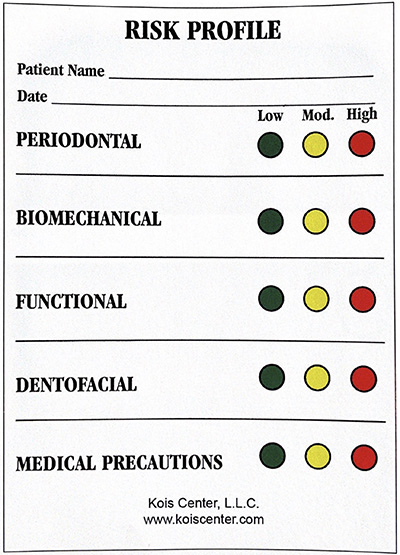 Your Risk profile is a lifetime report card for your dental health. This is summary of your mouth's current condition and potential problems. It is divided up into four dental risk groups: Periodontal-(Gum and Bone),Biomechanical-(Tooth Structure), Functional-(Jaw Joints, Muscles, Bite and Chewing Surfaces), and Dentofacial-(Smile Characteristics).
FOUR "FOOD GROUPS" OF DENTISTRY
Everyone has heard of and recognizes the four food groups and importance of well-balanced diet. TheKois Center uses this concept to distinguish the four areas of the mouth that must be evaluated to develop a risk assessment, make a diagnosis and provide treatment recommendations for our patients.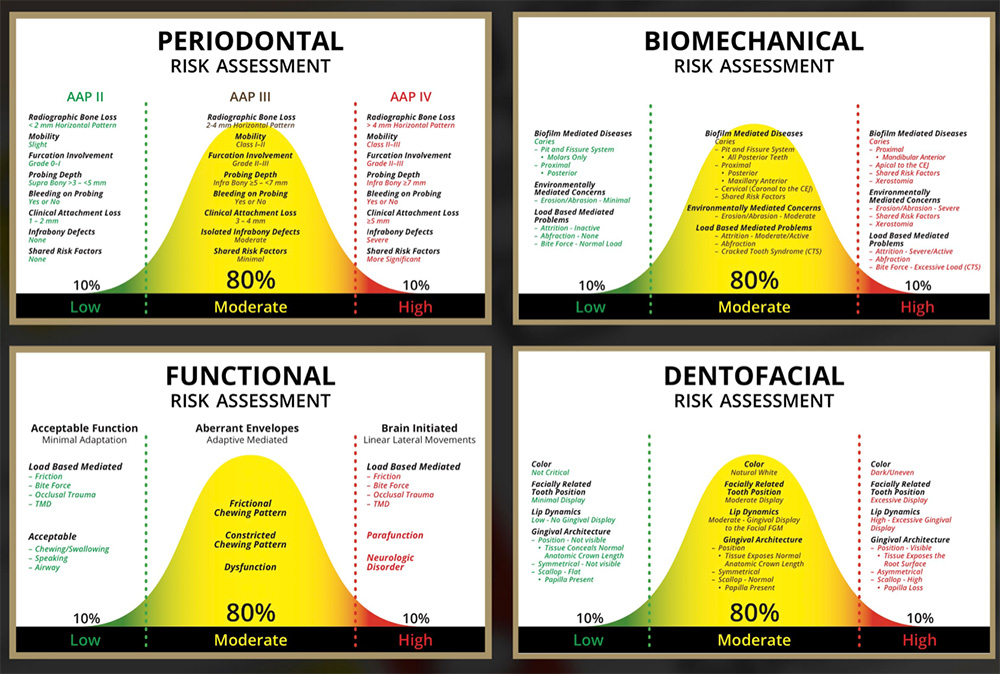 WHAT NEXT?
No two mouths are identical; each has unique risks for dental disease. Thanks to my Kois training, I have the skills needed to understand your unique needs. Together we can develop a plan for your mouth: a plan that wil fit together well,that will improve your oral health and that will lessen you risk for future dental problems.....a plan, from start to finish, that is defined by Excellence.
Regards,